DOCTORS MEGA GREEN JUICE: The power-pack supplement of Natural Ingredients
Please don't mistake this supplement as powder of instant juice. This is neither "Vegetable Juice" nor "Smoothie". This is a power-pack of special nutrients: Polyphenols, Chalcones, Inulin, DNJ (Deoxynojirimycin), and vitamins + minerals. All of them are from 100% natural substances.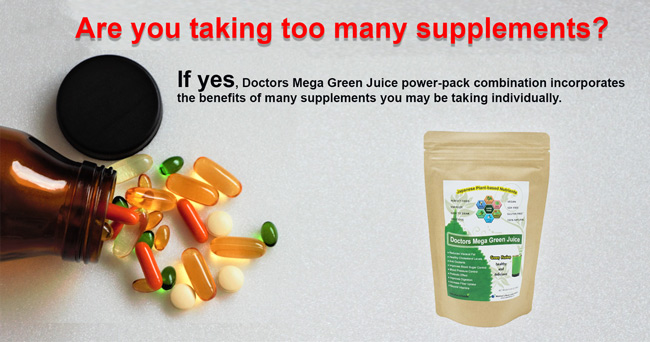 "Doctors Mega Green Juice" should be your first choice, if one of the following 9 cases is yours. Please try this health miracle at least for 3 months. You feel the difference.
1) You are taking too many kinds of supplements and want to reduce them to one supplement.
2) You don't like vitamins and minerals packed in tasteless capsules.
3) You would like to minimize the cost for supplements.
4) You are looking for a new supplement from Okinawa whose population is frequently cited as 'the healthiest on earth'.
5) You need to improve your immune system.
6) You are afraid of cancer and Alzheimer's disease.
7) You are pre-diabetic, obese/overweight, or diagnosed with Metabolic Syndrome.
8) You family member suffered from CVD (cardiovascular disease such as myocardial infarction or stroke).
9) You are trying to keep young soft skin.
The ingredients of "Doctors Mega Green Juice".
1) Ashitaba leaves  (Angelica keiskei)
2) Mulberry leaves (Morus alba)
3) Shell Ginger (Alpinia zerumbet))
4) Agave Inulin
5) Green tea (Camellia sinensis)
1. Ashitaba (Angelica keiskei) Leaves Powder: Single supplement for all major diseases !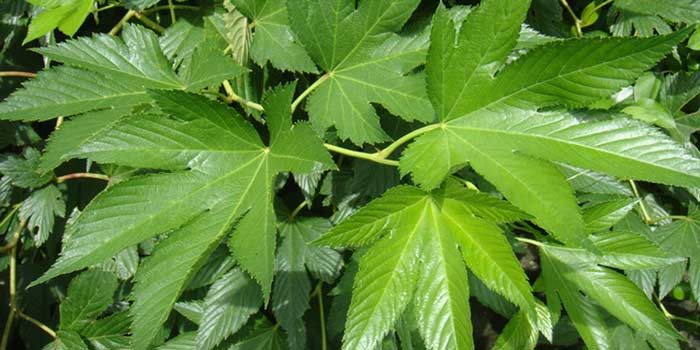 Ashitaba is an indigenous plant to the Izu Islands chain that is a group of volcanic islands stretching south and east from the Izu Peninsula, Japan. The leaves have been consumed as a food and medicine for centuries.  Until 150 years ago, the islands were very remote and two of them were used to place internal exiles. They were engaged in arduous compulsory labor. To support their never waning stamina they ate this plant daily, because the local people and the exiles knew of Ashitaba's powerful tonic effects.
The rich golden sap from the stalks contains a potent cache of 20 unique flavonoids called chalcones. Many researches show that chalcones of Ashitaba, especially 4-hydroxyderricin and xanthoangelol, increase Adiponectin production in our body.
Adiponectin is a protein hormone that modulates glucose regulation and fatty acid oxidation. This hormone is exclusively secreted from adipose tissue into the bloodstream. One of the amazing effects of Adiponectin is reduction of visceral fat.
Ashitaba Chalcones can also help increase HDL cholesterol and decrease LDL cholesterol. These chalcones are reported not only to reduce visceral fat but also to destroy cancer cells, regulate glucose level and improve dementia and Alzheimer's Disease.
More detailed information is available at, https://makiselife.com/product/ashitaba-chalcone-japonica/
Other benefits of Ashitaba Leaf Powder:
Regularly consuming Ashitaba leaves powder has a huge effect on your immune system.
Ashitaba can induce nerve growth factor (NGF) that has preventive and curing activity of peripheral nerve disease caused by diabetic hyperglycaemia.
The Chalcones found in Ashitaba Chalcone regulate glucose levels. Ashitaba Chalcone allows diabetes sufferers to reduce insulin use by preventing blood sugar spikes. In addition, it increases insulin sensitivity.
Ashitaba chalcone increases energy and stimulates the metabolism, aiding greatly in weight loss. serum alkaline phosphatase, total cholesterol, and serum phospholipid and triglycerides.
High levels of B12 found in Ashitaba prevent memory loss. Memory loss is common in diseases like Alzheimer's disease, Parkinson, and Dementia. It increases concentration and attention.
Nutritional Value Of The Ashitaba Plant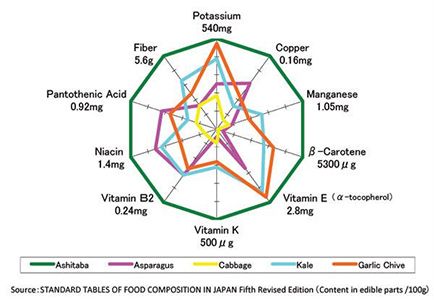 2. Mulberry (Morus alba) Leaves Powder: Powerhouse of minerals
One little silkworm produces 2.5 mile of silk!! Silkworm was evolved to eat only Mulberry leaves that contain high amount of Potassium, Calcium, Magnesium, Zinc, Vitamin A, and Vitamin B1.
Mulberry is popular in the United States and Europe, but few people know tea of mulberry leaves is effective to prevent diabetes, because the leaves of Mulberry contain an active substance called DNJ (Deoxynojirimycin). It is azasugar (alkaloids that mimic the structures of monosaccharides). In azasugars, the oxygen atom in the ring of these sugars is replaced by nitrogen. Azasugars have α-glucosidase inhibitory properties due to their ability to competitively bind to the active sites of glucosidases by mimicking the corresponding natural substrates. In presence of DNJ maltose and sucrose that are broken down from the food and which are ultimately the source of glucose can't attach in the receptors hence the production of glucose is halted.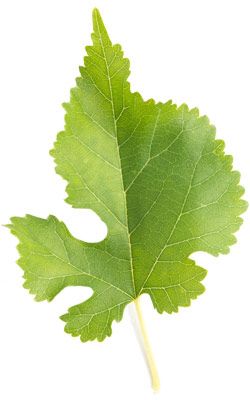 3. Shell Ginger (Alpinia zerumbet) leaves powder
Shell Ginger is a tropical perennial plant that grows in some South East Asian countries. It is easily recognizable for its beautiful white flowers in the spring and summer. For centuries the leaves of this plant have been consumed regularly as ingredients in food in Okinawa where incidence of CVD and cancers is impressively low. And people there wrap rice dumplings to keep the cakes fresh for a long time in subtropical climate.  Because Shell Ginger has anti microbes mechanism. It inhibits even integrase enzyme of HIV and also neuraminidase enzyme of influenza.
Now the modern research has shown that Shell Ginger contains high concentrations of polyphenols, powerful antioxidants. The scientist made a recent experiment on worms and discovered that those fed on a daily diet of Shell Ginger lived an average of 22.6 percent longer than the control group. In one village of Okinawa the average life span of women is 89 years old that is the longest one in the world as average life expectancy.
More detailed information is available at https://makiselife.com/product/jipang-ginger/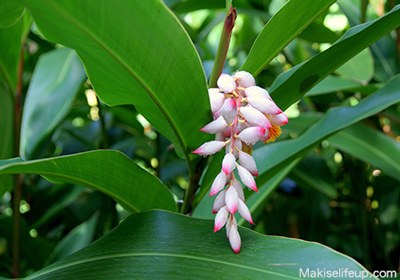 4. Agave Inulin: Soluble dietary fibre for your life!
"Agave Inulin" is obtained from a plant called Blue Agave, native to Mexico. One of the confirmed effects of Inulin is that it acts as food for beneficial probiotics such as bifidobacteria. This action is called prebiotic. In the gut Inulin changes to
fructooligosaccharides which become the food source for bifidobacteria. This leads to the cleaning of the intestine by the suppressed growth of harmful bacteria, resulting in easy clearing of bowel.
More importantly, Inulin delays the absorption of sugar by liver, barring the rapid secretion of insulin. Inulin is contained in many plants, but unlike ordinary Inulin, Agave Inulin has a specific branched structure, which makes it highly soluble in water (300 grams of Agave Inulin can be dissolved in 100 grams of water). And calcium can be absorbed easily in presence of Agave Inulin according to the research carried out by Osaka City University, Japan.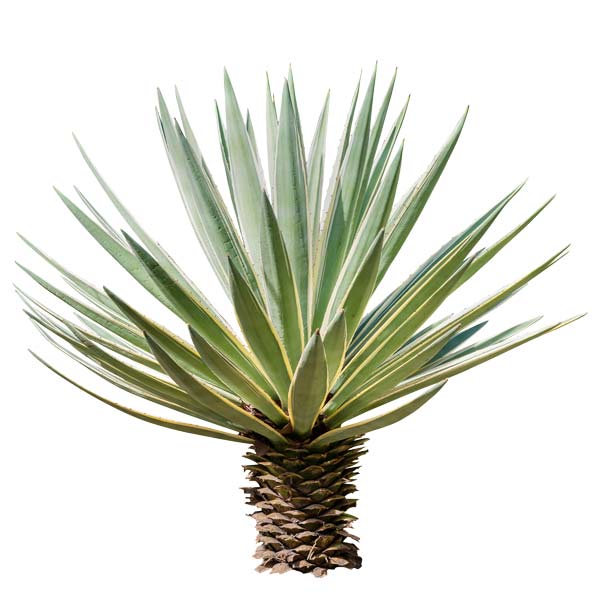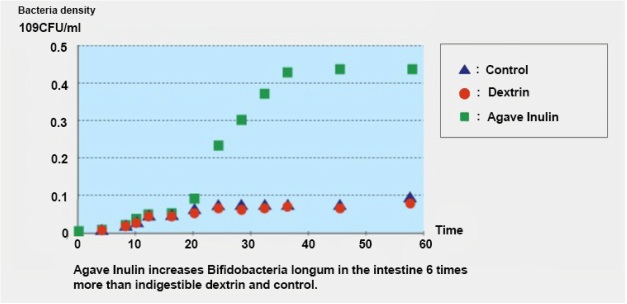 Blue agave has been confirmed as one of the staple foods from the analysis of human waste and fossils found in ruins of Mexico dating back to 2,500 to 9,000 years ago. In other words, it is a very safe food.
5. Green Tea Powder: Daily supplement for lifetime value!
In the Far East, originally Green Tea was regarded as a medicine. And still, now people take it often as health support drink. Epidemiological study has proved the incidence of lung cancer is the least in Shizuoka Prefecture that produces Green Tea the most in Japan. The effects of Green Tea are so versatile that we are dazzled by its outstanding feature as a simple supplement. Among its excellent health benefits of Green Tea, the positive effect of brain cells is one of the most important benefits from taking Green Tea. It reduces oxidative stress of hippocampus of the brain. And it protects nerve cells more than Rooibos tea or black tea. If you are afraid of forgetfulness, please try "Doctors Mega Green Juice".
Our Green Tea Powder is Matcha Green Tea Powder. Matcha contains Theanine more than ordinary Green Tea Extract. Theanine is an amino acid and provides a unique brothy or savory (umami) flavor to green tea infusions. What should be emphasized is that Theanine has relaxation effects. Samurai took green tea (especially Matcha ) before battles to calm down their nerves. Just 6 grams of "Doctors Mega Green Juice" contains 300 mg of Matcha powder which is sufficient for relaxation.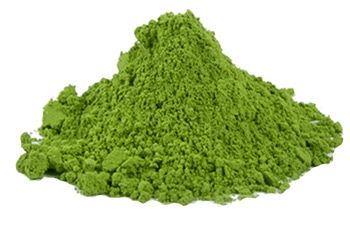 **Caution**
1) Doctors Mega Green Juice contains Chlorophyll that can be decomposed into Pheophorbide, which can cause photosensitivity. Therefore, people who are extremely sensitive to sunlight are not advised to drink it.
2) People with kidney diseases must consult experts in order to learn about the pros and cons of potassium compensation via Doctors Mega Green Juice. Also, people who are taking Warfarin are not advised to take Doctors Mega Green Juice.
3) Consumption of antihypertensive drugs such as Losartan-Hydrochlorothiazide, Potassium-sparing diuretics, ACE inhibitors, ARB inhibitors etc. along with Doctors Mega Green Juice is not advised as it might increase the serum potassium level.