Doctor's Supplements From Japan
The Gods of longevity and health have been especially kind to the people of the subtropical islands of Okinawa in Japan. There, the sea, sand, the sun, and sultry winds are imbued with a special magic. An abundance of lush vegetation paints the landscape entirely in green and nurtures all living creatures. Even the pieces of white shell lying in the sand are impressed by the breath of enduring life. In October 2008, we established the Makise Lifeup Laboratory on Okinawa, beloved islands of the Gods.
The supplements and other products we produce here do not originate solely in Okinawa but wed various natural substances from different venues that strengthen our bodies, make our skin glow, prolong our lifespan, and, above all, create a deep sense of well-being in the individuals who take our products. We have selected natural products from all over the world that could provide health, happiness, beauty, and longevity to those who use them. Our goal is to reach out to as many individuals as possible who would be able to benefit from these valuable products.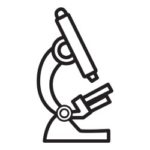 Makise Lifeup Laboratory is the main office and laboratory of Makise Lifeup based in Okinawa, Japan. All the lab works, quality controls, checks, and research related work are done in this laboratory. Here, natural herbs collected from all over the world are researched and experimented by skilled and experienced researchers from Japan and other countries, and the best quality supplements are made. This manufacturing process is directly observed and guided by Dr. Tadahiro Makise.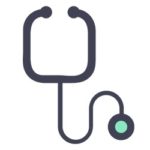 The CEO of Makise Lifeup International is a Japanese internist, Tadahiro Makise, MD. For the past 30 years, Dr. Makise has devoted ceaseless efforts, traveling to more than 85 countries, looking for natural substance to improve our health. About 15 years ago, Dr. Tadahiro Makise opened a Clinic in Osaka, Japan and has served thousands of Japanese patients. He has treated many complex health problems with his unique supplements and experience over these years.