Manufactured in the Swiss highlands, our supplement Red Vine Leaf extract is a lot more than just an ordinary powder of grape leaves. Rich in polyphenols such as Anthocyanins and Resveratol, our supplement not only alleviates conditions such as swelling legs (edema), joint pain, and varicose veins, but also:
Increase visual awareness
Reduce blood pressure
Help provide symptomatic relief of Chronic Venous Insufficiency (CVI)
Restrict tumor formation
Prevent diabetes
Improve cognitive and motor functions
Unlike other similar products, our Red Vine Leaf supplement is exceptionally made from a proportionate amount of polyphenols. Each capsule contains an equal amount of polyphenol powder on each capsule. This means every capsule is as much effective as every other capsule.
This is rarely the case with other similar products.
Vitis vinifera, the common grapevine
Vitis vinifera, the common grapevine, is a sarmentose, potent, high-powered shrub with climbing stems. It has been documented for its application in winemaking more than 3,500 years ago. The production of grapes is recognized as commercially significant, primarily related to wine production, juices, raisins, and other food products. In addition to their lucrative potential, grapes and their byproducts exhibit nutritional and functional properties.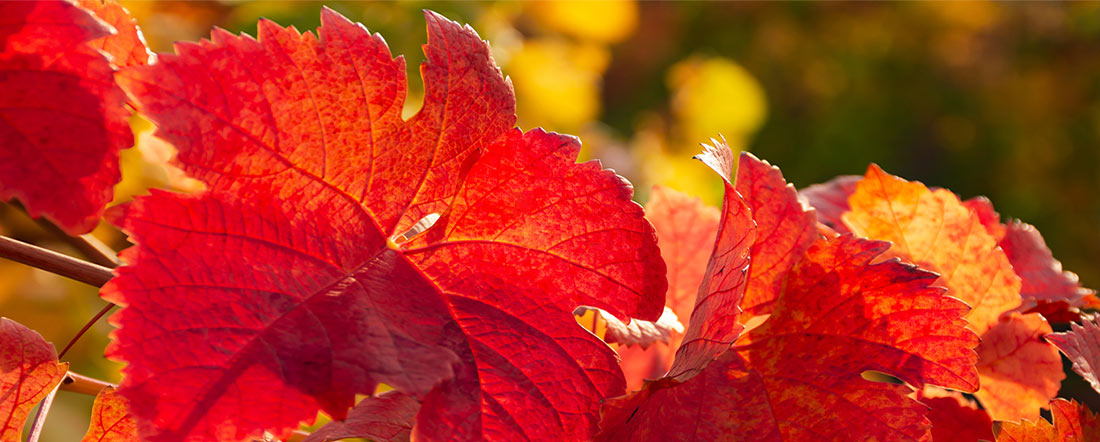 There is a saying in Germany that goes, 'Healthy veins and legs are like the daughter of a winery!' (GusundeVenen un. Schoene Beinen wie ein Winzer). Also, in Italy, it has been long said that 'Good wine makes good blood!' (Buon vino fa buon sangue). In Indian Medicine, the grape is used for headache, dysuria, scabies, skin disease, gonorrhea, hemorrhoids, and vomiting [PDR for herbal Medicines 2004]. Over the centuries, red vines have been known for therapeutic purposes and in treating conditions like diarrhea, skin disorders, bleeding, hemorrhoids, varicose veins, and other circulatory diseases.
The alchemy behind Red Vine Leaf extract
Our Red Vine Leaf extract is magical, but the polyphenols it contains: Anthocyanins and Resveratrol, are even more so. The quantitative components of the extract are:
Polyphenols 30% or more
Anthocyanins 0.40 to 1.60%
Trans-Resveratrol 5-30 mg / 100 g (HPLC)
A type of flavonoid, Anthocyanin, is a life-saver when it comes to heart health. By improving blood sugar and cholesterol levels, it takes care of your heart with all the protection it needs. Adding to that, it has been reported to lower blood pressure by a statistically significant number.
On a more micro-level the benefits of polyphenol are countless. Starting from improved visual awareness Anthocyanin improves motor functions, prevents diabetes, restricts the growth of tumors, and prevents obesity. Similarly, it is also antibacterial and anti-inflammatory in nature, which prevents diseases by inhibiting the growth of microorganisms.
One study conducted in 2010 even concluded that Anthocyanin might help in the prevention of breast cancer. Although there's more research to be done, it shows how promising the polyphenol could be on our overall well-being.
Another polyphenol, Resveratrol, is on a different level altogether. Studies show that it prevents Alzheimer's by preventing the damage of nerve cells and by reducing the buildup of plaques in the brain. However, its influences extend beyond that. It has also been known to prevent heart attack and stroke by inhibiting the formation of clots and prevent cancer by restricting the growth of cancer cells.
How Red Vine Leaf Heals Your Varicose Veins and Helps Prevent Edema?
As mentioned, the Red Vine Leaf contains polyphenolic derivatives, namely anthocyanins, leuco-anthocyanins, and flavonoids. Due to the presence of such natural antioxidants, vine leaves inhibit pro‐oxidant enzymes, reduce platelet aggregation, promote vasodilation, and decrease the resistance to blood flow. They help to improve circulation and reduce the feeling of tired and heavy legs likewise.
Red Vine Leaf extract maintains the endothelial lining of tiny capillaries, promotes their repair, and reduces permeability. This reduces the leaking of fluids into the tissues during blood circulation. As a result, the swelling of surrounding tissues (edema) does not occur.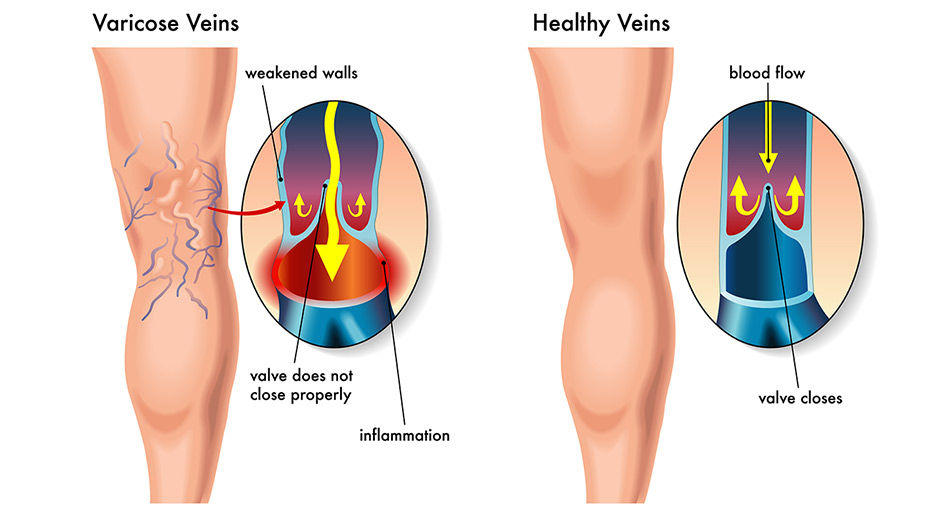 It lowers low-density lipoprotein (LDL or bad cholesterol) levels and relaxes the blood vessels. Similarly, it protects and repairs vascular endothelial cells, suppresses plaque formation, and prevents cardiovascular diseases. It also helps to draw tissue together, supporting the arrest of bleeding and diarrhea. These synergistic actions also aid in the cure of varicose veins as well as in the reduction of conditions such as painful and heavy legs.
These extracts have been shown to:
Improve lower leg blood flow
Help reduce swelling (lower leg edema)
Help provide symptomatic relief of CVI
Helps ease problems related to poor circulation.
Lessens feelings of tiredness & heaviness in legs.
Human clinical trial in Japan: Effect of Red Vine leaves on reducing the swelling of lower legs.
In a placebo-controlled clinical study conducted in Japan, a few researchers tested the effect of Red Vine Leaf powder on 17 middle-aged, healthy women. The women, who were painfully aware of their swelling legs, were given 3 capsules (600mg) of Red Vine Leaf every day after breakfast. In contrast to that, the placebo group was given 250mg of filler capsules.
After six weeks, the research found something drastic. Compared to the placebo group, the participants' swelling was reduced by a whopping 4 times (56%). Not only that, but the researchers found no side-effects of the supplement whatsoever.

The amount of dried red vine leaf powder in the capsules used in this test was 200 mg and the human clinical intake was 600 mg of 3 capsules daily. However, our capsule contains 225 mg of Red Vine Leaf dry powder, which indicates 2 capsules are 450mg and  3 capsules are 675mg.
Please take 2-3 capsules per day for better results.
Many patients encountering varicose veins don't often consult a doctor right away, as they're easy to forget when they aren't painful. But in reality, varicose veins generally get more critical over time and can lead to serious health risks. Many people who don't treat their vein disease will experience signs of pain, fatigue, and swelling of the legs or ankles. More advanced medical complexities include hyperpigmentation, venous leg ulcers, spontaneous bleeding, superficial thrombophlebitis, and a likely life-threatening condition termed deep vein thrombosis. It can also lead to the impairment of capabilities like running and walking normally.
However, the harm caused by untreated CVI and Varicose veins is preventable. This is even true if you make certain lifestyle modifications to control them and manage your pain. Red Vine Leaf alleviates the symptoms and provides effective relief by improving the blood flow in the lower legs, reducing the swelling, and keeping your legs and veins healthy.
What's even more, our Red Vine Leaf extract, the beneficiary antioxidants, and constantized polyphenols boost the overall functioning and maintenance of the body, thereby making them more effective than other similar supplements.
Serving size: 2 capsules
Servings per container: 30
Red vine leaf dried extract:         450 mg
Other Ingredients
HPMC(Vegetable capsule), Crystalline cellulose, Gum arabic, Sucrose fatty acid ester, Coloring (Titanium dioxide)
Package Quantity
60 capsules (30 capsules x 2 packets)
Suggested Use
2 to 3 capsules per day, or as directed by your qualified healthcare professional.
Caution
⁃ Consult with a licensed physician, pharmacist, naturopath, or other qualified healthcare professional prior to taking dietary supplements.
⁃ Consult your healthcare practitioner if you are under the age of 18, have a medical condition, or are pregnant, lactating, or trying to conceive. Keep out of the reach of children. Store tightly closed in a cool place, dry place.